CCFL Halo Headlights
January 31, 2023
CCFL headlights are either OE or aftermarket headlight assemblies that feature at least 1 CCFL ring in each headlight assembly. The best CCFL headlights available in the modern aftermarket usually feature a built-in projector lens. 90% of the aftermarket CCFL headlights are made for halogen bulbs, and only the remaining 10% are designed to properly focus the light from the HID bulb.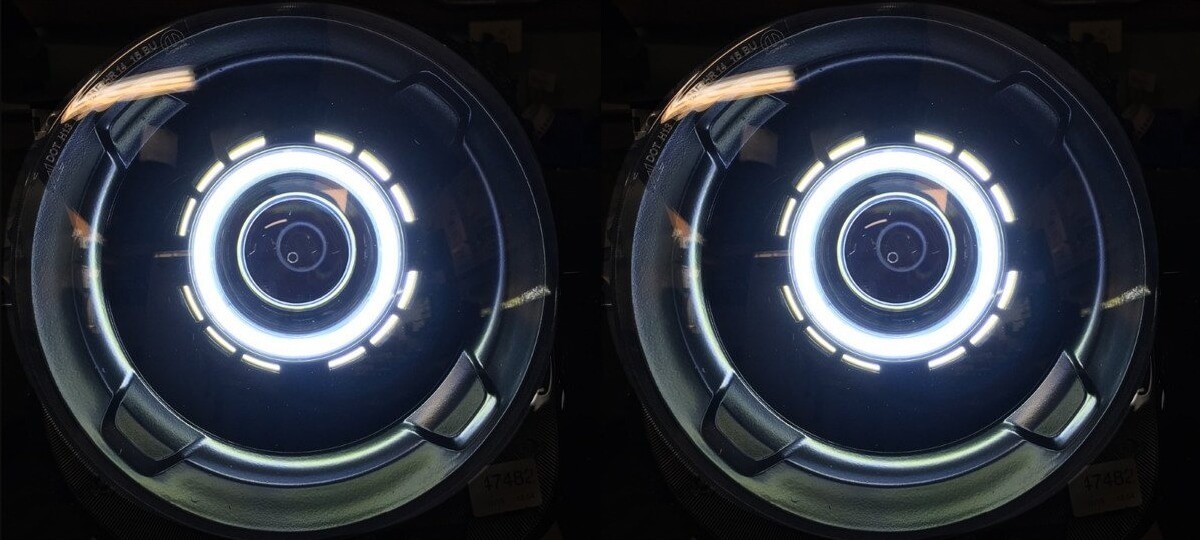 It is very important to pick the proper halo headlights to work not only with the vehicle's year, make and model, but also with the bulb type. Otherwise, you are looking to get a non-focused headlight beam and that dangerous glare that may blind the other drivers.
CCFL headlights review: things to consider
Design options for CCFL headlights
Based on the lens and housing color, there are several variants of the CCFL headlights available.
Lens colors:
Housing color:
Based on the design and number of halos in a headlight, CCFL headlights can be:
Halo headlights – they feature 1 CCFL halo ring in each light;
Dual halo headlights – feature 2 halo rings per light;
Eagle-eye halo headlights – feature halos that are not completely visible.

CCFL Halo Lights
Aftermarket CCFL headlights: installation details
If you pick a vehicle-specific CCFL headlight set, the lights normally feature easy plug-and-play installation. The plugs normally work well with the factory connectors and do not require any cutting. However, you will need to wire halos, and that's where you will need to modify the wiring. The major manufacturers of aftermarket headlights, such as Spyder, Spec-D, ANZO, etc. do not add any type of connector to the wire that powers CCFLs, giving the customer an opportunity to hook up the halos the way they wish to.
More about aftermarket lighting: Halo Fog Lights
ABOUT 
Steven is a certified mechanic and technical writer at Halo Headlights. Steven is excited about fast cars, loud music, and car mods. On yearly basis, he visits SEMA, as well as other car shows. He has installed thousands of HID and LED kits and done hundreds of custom headlight retrofit projects. Now, he is ready to share his experience with Halo-Headlights.com readers. If you have questions for Steven, just ask your question using the form.
---
CCFL Halo Headlights Reviews
CCFL Halo Headlights
Average rating:
1 reviews
Jan 23, 2018
Location (Sity, State):
Austin, TX
I absolutely like the look of my Altima with the new Spyder headlights installed. The vehicle looks more aggressive and more expensive, than with the stock lights.
Questions & Answers