Bulbs for OE HID Headlights
January 31, 2023
If your vehicle is equipped with HID bulbs from the factory, you definitely know all benefits of xenon bulbs. Yet, there are certain details that one should consider to avoid frustration and having to return low-quality products. Below are some professional tips and tricks that one should consider when shopping for HID light bulbs.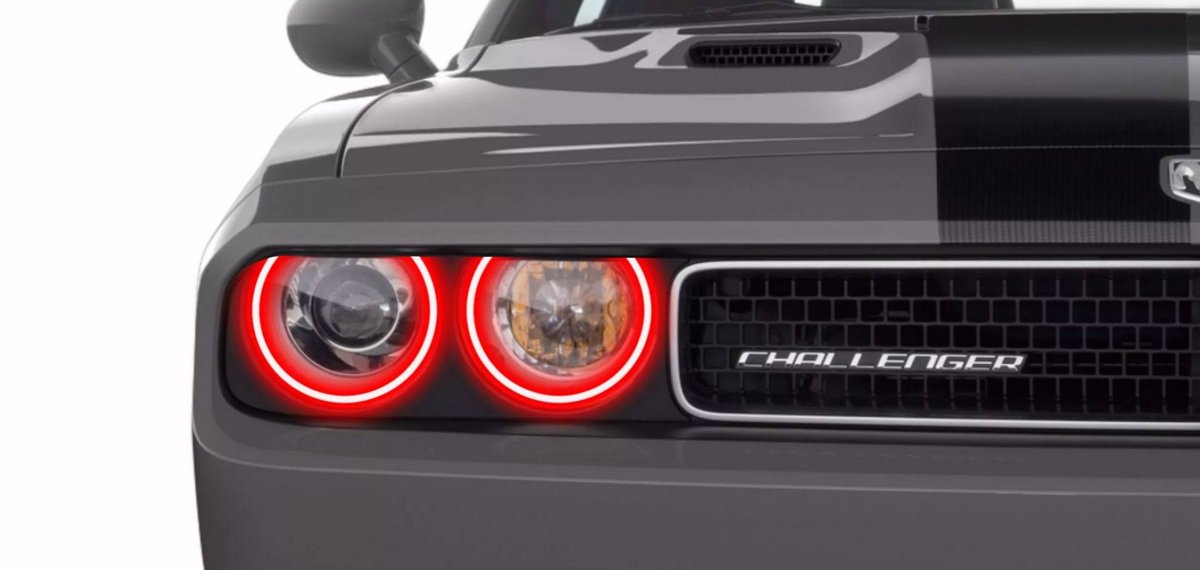 HID Light Bulbs: Shopping Guide
Make sure ballasts are slim, as there is not always enough space for the large ballasts under the hoods near the headlight assemblies.
If you are purchasing single-piece HID bulbs with built-in ignitors in the base, never buy the least expensive option. That's because quite often the base begins separating from the bulb almost right away. This is a well-known problem that arises due to improper workmanship.
Check reviews and youtube videos showing these HIDs installed, in order to eliminate the problem of color output mismatching between the sides. This is also a known problem of cheaper HIDs. Quality light bulbs feature sturdy capsules with highly repeatable light output.
Make sure you pick the right bulb size. If your vehicle has OEM headlights, you can look it up in the owner's manual or in any online lookup tool. If you have aftermarket headlights, the bulb size may differ from the factory one, so see the manufacturer's paperwork for the proper bulb size.
Make sure the base of the aftermarket LEDs is small enough to fit into the headlight assembly opening without having to alter them. If you still have to alter the headlight backing, make sure to seal the lights back to avoid extensive moisture and fogging.
PRO tips for HID headlights
We get a lot of questions from the car owners saying that something went wrong with the headlights. The truth is, that it is not always a great idea to go ahead and replace headlight bulbs, as the problem is not always about headlight bulbs. We have collected a list of professional tips and advice we have for our readers. If your question is not on the list, feel free to use the comment field below, and one of our experts will reply back with the answer.
✔ One of the headlights turned purple. Well, this is the problem with the light bulb, and it has to be replaced. There is no tip, that will fix it. We always recommend replacing two bulbs, in order to avoid color mismatch. Even if you purchase one bulb from the same brand, you will likely get the bulb that will be of different color, than the one you have. That can happen because of different factors. The bulb you have on the vehicle has been working for some time, and hours of service usually influence the color output of the bulb. Besides, newer bulbs may have a slightly different amount of noble gases in the capsule. As a result, the bulb by the same manufacturer will have a slightly different color, which will look odd on the vehicle.
✔ One of the headlights became dim. The first thing you need to check is not the bulb. If you have projector headlights, make sure the lens is clear, and there are no stains or moisture on it. If you have reflector-style headlights, check the condition of the reflector (make sure that the surface is still like a mirror, with no fading, peeling, or dark spots).
✔ One side hyperflickers. Most probably this is the problem with the connection, or you have ordered a cheaper set of light bulbs that has a poor connection between the bulb and ballast.
Recommended HID Light Bulbs [Vehicles with Stock HIDs]
We have seen dozens of different headlight bulbs in our physical store. Besides, we keep testing different light bulbs that appear online on our own cars and trucks, just to be on top of the new arrivals. To be honest, there are so many good products, but there are not too many truly great HID headlight bulbs that are worth any cent you spend. That's why we have created a list of our favorites. Yet, this does not mean, that we are not aware of the other brands.
If you are interested in our opinion about some HID headlight bulbs, feel free to leave a note in the comment field below, and our experts will reply back with a detailed opinion about the HIDs you are interested in. Besides, we keep updating our website on regular basis, so you will see new brands and reviews about them appearing here from time to time.
The Absolute Leader [Premium Segment]
If we were to select only one brand that we could recommend to all customers that need a set of quality HID bulbs, we'd advise purchasing Xenarc INTENSE NEXT Gen by Osram. It's fair to say, that these light bulbs are not a budget-friendly option, as the price for the set of 2 is around $100. Yet the quality Osram offers is hard to compare with the other brands that claim to be premium as well, and have approximately the same prices for the set.
These light bulbs are available in both regular xenon and bi-xenon configurations (both for single and dual-beam HID headlights). If you compare the color temperature to the stock HIDs you have, you will find out, that the light is whiter, and the hint of blue is not that noticeable. In fact, this light color is exactly like the stock LEDs in newer vehicles. We feel that Osram offers this color for better visibility at night, as the light looks brighter than the one produced by the OE HIDs.
Another thing that is worth noting is the quality of these light bulbs. If you purchase a $20 HID light bulb and compare it to Osram, you will immediately see the difference in workmanship and materials, even without having to install the bulbs. Osram HIDs are extremely well-made and will last longer than the warranty claims.
Crystal White HIDs in the Mid Segment
There are so many goods HID bulbs available online, yet sometimes it may be quite difficult to pick just one set, because the bulbs seem very similar in terms of design, specifications, etc. That's why we have picked the leader in the mid-segment, DMEX HID. On average, a set of 2 HID bulbs for OE HID headlights will normally cost between $50 and $100, yet there are more expensive options Philips CrystalVision.
So what makes HID light bulbs by DMEX so special? The first thing that we noticed right after we installed several kits on three different vehicles is the perfect color pattern of the bulbs. In the cheaper and less quality light bulb sets you will notice, that quite often one bulb is whiter or more blueish, than the second one. With DMEX, the colors are exactly the same. We like the clean white light produced by the HIDs marked as 6000K. In fact, this light color is close to the one produced by the factory LED headlight bulbs. It does not have that vivid shade of blue, which steals visibility.
The other thing that we have to note about these bulbs is the quality of the materials and the way these bulbs are made. When you take a bulb and compare it with a cheaper one, you will notice, that the base is attached to the bulb the right way and there will be no problem with this part separating with time. Besides, these bulbs focus well on the headlights designed for OE xenon bulbs.
Featured Budget-Friendly HID Bulbs
If you are looking for quality HIDs as cheap as possible, we recommend paying attention to the product by Torchbeam. They are well-made, focus right and you will not blind the oncoming traffic with these HIDs installed. The problem with less expensive HID bulbs is improper focusing and different color temperatures in the two bulbs, so you can see the difference between the left and right sides. Luckily, out of 10 bulb sets that we have tested, all 10 kits had perfectly matching colors of bulbs. So, it's fair to say, that Torchbeam bulbs really meet these criteria.
Information from the official TorchBeam website.
As for the light bulb focusing, HIDs by Torchbeam focus pretty well and will not blind the oncoming traffic. Compared to the more expensive HIDs, Xenarc INTENSE NEXT Gen by Osram, there is one difference. The light ray formed by TorchBeam does not have that smooth border, as we can see in the beam pattern by Osram. Yet, the beam pattern is still precise enough to provide adequate illumination of the road ahead without blinding the oncoming traffic.
And here is another great tip for those, who plan on purchasing Torchbeam products. Quite often they have coupons available on Amazon that allow buying their light bulbs with 20-25% discounts. Plus, there is an additional discount of 5% if you purchase 2 items from them. When we were ordering HID bulb sets for the series of tests for this article, these discounts helped us save some money. This may be a great option for you as well.
---
Steven is a certified mechanic and technical writer at Halo Headlights. Steven is excited about fast cars, loud music, and car mods. On yearly basis, he visits SEMA, as well as other car shows.
He has installed thousands of HID and LED kits and done hundreds of custom headlight retrofit projects. Besides, he is an editor and author of multiple car-related articles on Wikipedia. Here is one of them: Automotive Lighting. Now, he is ready to share his experience with Halo-Headlights.com readers.
---
YOU MAY ALSO LIKE

 Chameleon Headlight Tint. This is one of the cheapest headlight and tail light mods to consider if you are looking for that impressive show car look. You can do the installation by yourself in under 1 hour and enjoy that custom effect.
You can also apply this color-changing film to the taillights, fogs, and certain other accessory lighting in your vehicle. Trust us, you will love this simple mod if you pick a quality product.
---