Featured Products
January 26, 2023
We researched and compared thousands of Lights, & Bulbs to find the top picks for you.
LED Headlight Bulbs
---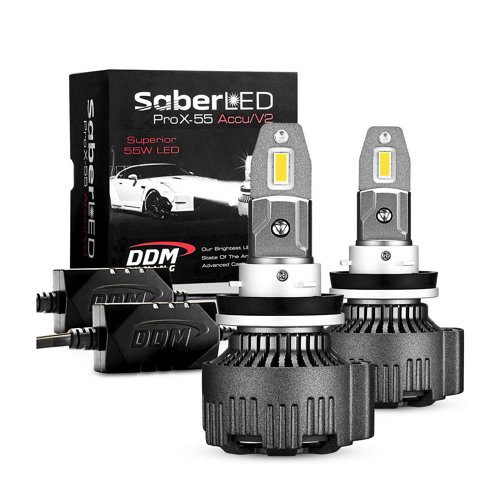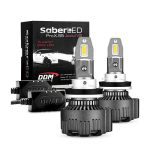 Having tested dozens of LED headlight bulbs in different projector headlights, we've managed to find an LED conversion kit that overperforms all other conversion kits.
This is Saber X-55 by DDM Tuning. when you open the box with these LED headlight bulbs, you notice how well they are made in terms of materials.
---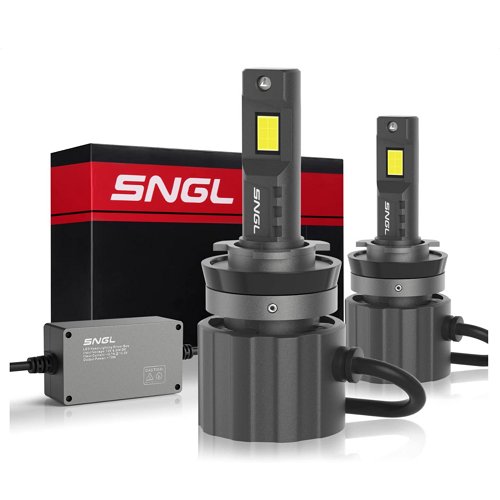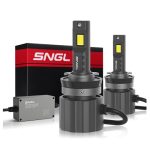 These LED conversion headlight bulbs have shown themselves great in the projector headlights as well.
Even though the LED conversion kit by SNGL is advertised to work great for reflector and projector headlights, we've noticed how well it performs in the headlight assemblies equipped with a projector lens.
---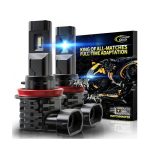 If you are looking for xenon-white LED headlight bulbs for your projector headlights that will not break the bank, you can select Flagship LED by Cougar Motor. The way they form light beams using the projector lens is quite good.
These bulbs are 300% brighter than regular halogen bulbs, so you will definitely get better visibility at night.
---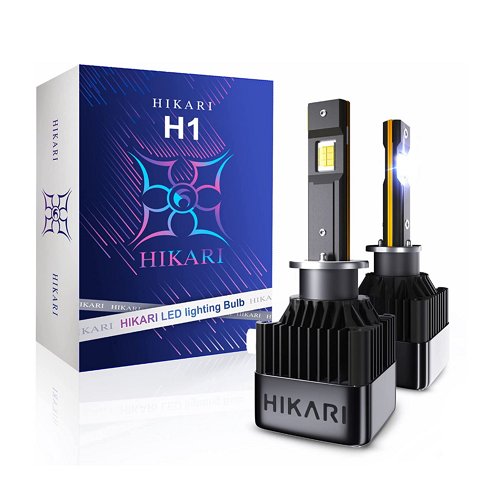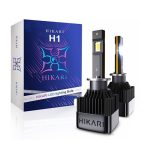 Based on the reviews of our readers, as well as Amazon and eBay buyers it's fair to say, that Hikari ACME-X LED bulbs are the leaders among the owners of reflector-style headlights. These light bulbs first appeared in early 2021 and quickly gained one of the leading positions in the LED market.
The design of these light bulbs is quite simple, which makes them reliable enough, compared to certain other LED light bulbs.
---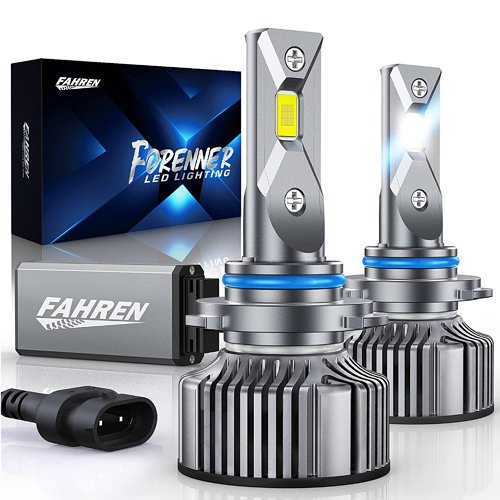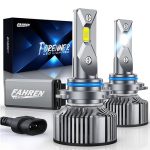 This headlight conversion kit was selected based on the reviews of people, who had installed these light bulbs in reflector headlights and reported how these lights work for them.
Besides, we have checked reviews on these lights on different forums to make sure there are no aspects that we have missed.
---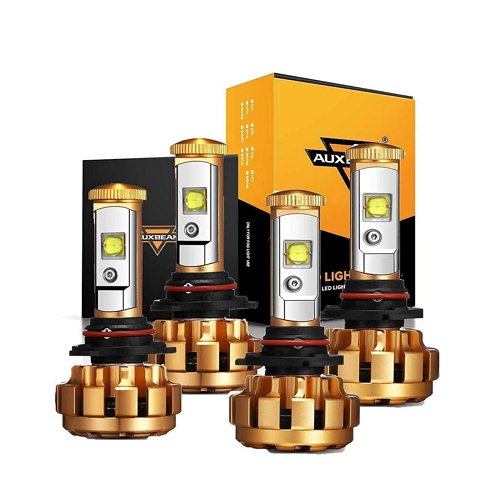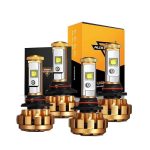 We have tested several mid-priced LED conversion kits that are advertised to work great in the reflector headlights. We must admit, that Auxbeam F16 Plus has exceeded our expectations.
We know, that the previous model, F-16, was not that good, and there are so many reviews on Amazon and on forums explaining what's wrong with the light bulbs.
---
HID Headlight Bulbs
---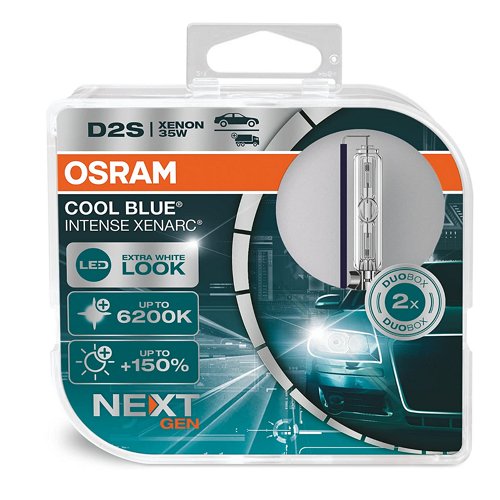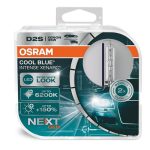 If we were to select only one brand that we could recommend to all customers that need a set of quality HID bulbs, we'd advise purchasing Xenarc INTENSE NEXT Gen by Osram. It's fair to say, that these light bulbs are not a budget-friendly option, as the price for the set of 2 is around $100.
Yet the quality Osram offers is hard to compare with the other brands that claim to be premium as well, and have approximately the same prices for the set.
---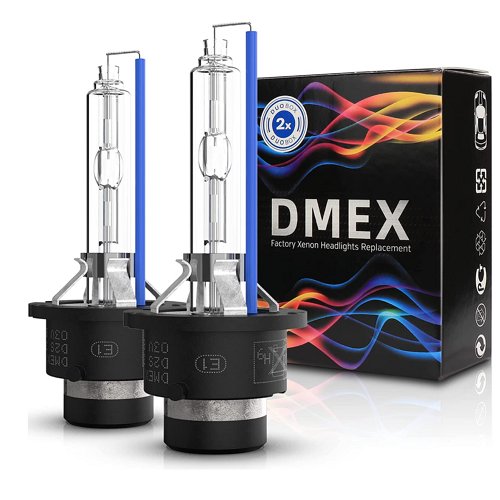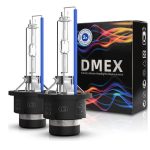 There are so many goods HID bulbs available online, yet sometimes it may be quite difficult to pick just one set, because the bulbs seem very similar in terms of design, specifications, etc. That's why we have picked the leader in the mid-segment, DMEX HID.
On average, a set of 2 HID bulbs for OE HID headlights will normally cost between $50 and $100, yet there are more expensive options Philips CrystalVision.
---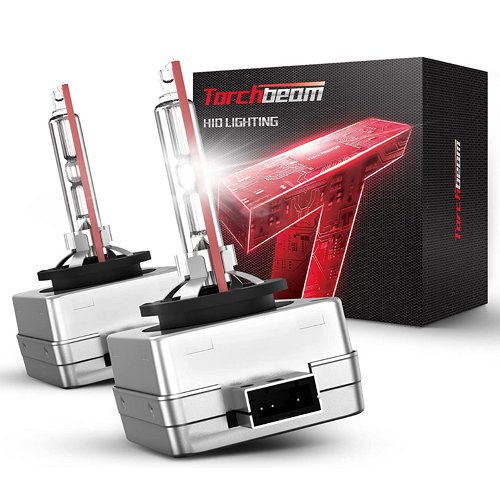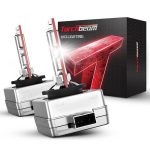 If you are looking for quality HIDs as cheap as possible, we recommend paying attention to the product by Torchbeam. They are well-made, focus right and you will not blind the oncoming traffic with these HIDs installed. The problem with less expensive HID bulbs is improper focusing and different color temperatures in the two bulbs, so you can see the difference between the left and right sides. Luckily, out of 10 bulb sets that we have tested, all 10 kits had perfectly matching colors of bulbs. So, it's fair to say, that Torchbeam bulbs really meet these criteria.
---