Top-3 LED Kits for 2023
February 1, 2023
TOP1: Hikari UltraFocus | TOP-2: Fahren LED | TOP-3: Hikari HyperStar
Everything changes so fast in the modern world, and the headlight market is no exception. That's why we keep testing new brands of headlights, light bulbs, and LED conversion kits all the time to be on top of what's trending. There are so many great products we like, yet there are so many new products we would like to test and review for you.

Below is our Top-3 list of the latest LEDs that we've tested and liked! We can recommend them as an excellent alternative to your factory headlight bulbs. So if you are looking for a set of quality LED bulbs for your low beams or fogs, you are welcome to consider our review to make a decision.
TOP1: Hikari UltraFocus
These LEDs are very special and different from many others because of their beam pattern. You will love them if you live in an area where you need more light to see farther in front of you. We've installed older LEDs by Hikari, and overall we can say that the brand akes quality LEDs that are pretty easy to install. Yet, UltraFocus is something new and different from the older versions.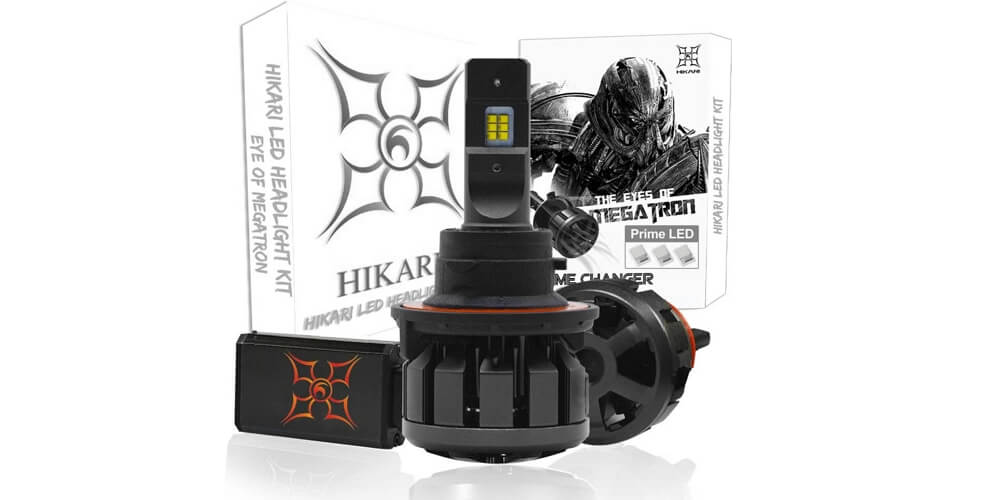 Besides, they feature an all-new LED chip, which outperforms the other LEDs by this brand. We cannot say whether this is true or not, as the product is relatively new, and we would like to see how these LEDs perform throughout the time. Yet, we can say that the light pattern they provide is truly unique.
TOP-2: Fahren LED
This brand is new for us, as we didn't install their LED conversion kits before. We also liked the quality of the connectors, as many cheaper LEDs have problems with the quality of wiring and connectors they use. And it's fair to say that this is an excellent combination of price and quality.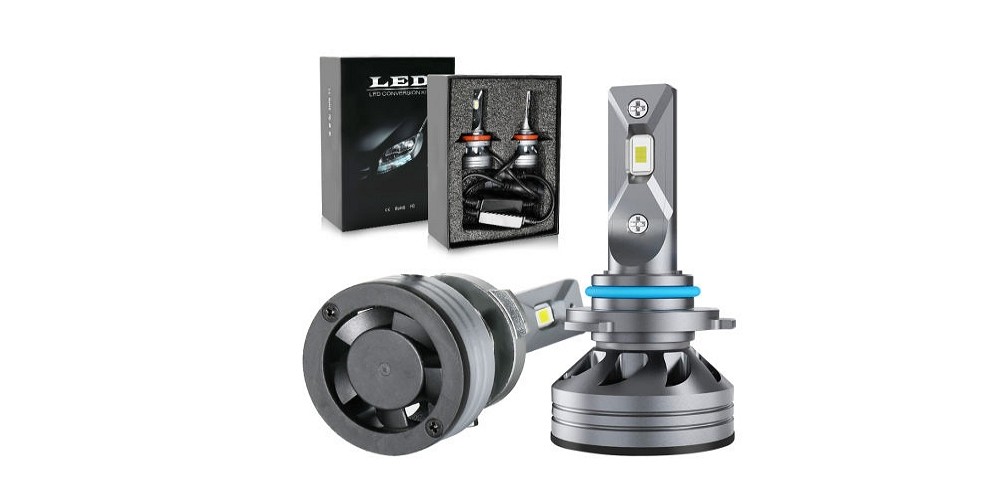 LED conversion kits by Fahren are well-made and feature solid materials. Besides, the cooling unit is very reliable in Fahren LEDs. If you are looking for a quality LED conversion kit under $50, you should pay attention to the products by Fahren.
TOP-3: Hikari HyperStar
We were anxious to test these LEDs and were so happy that one of our customers purchased them and hired our shop to install them. This LED conversion kit was recently released and is new to the American market. We did the installation, and we must admit that these headlight bulbs are a good choice for people who live in the city, as if you have to travel at night along poorly lit roads, you probably need something that will provide a sharper beam.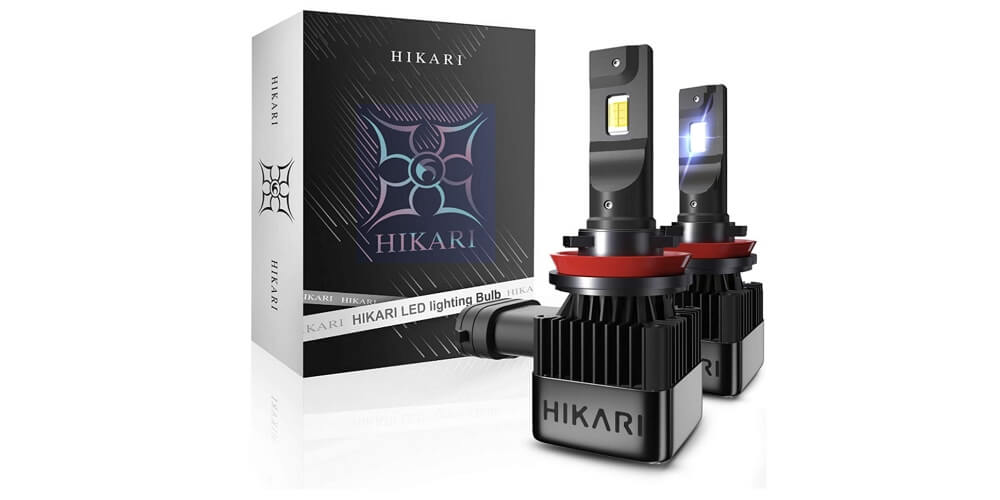 These LEDs feature a wide beam pattern, which is excellent if you need more light in the city. Another great thing we've noted about this LED conversion kit is its easy focusing. They are straightforward to adjust in the headlight housing, which is excellent for those who plan to install and adjust their light bulbs by themselves.
We hope you will find this quick LED review helpful! Feel free to use the comment form to share your opinion.
Steven is a certified mechanic and technical writer at Halo Headlights. Steven is excited about fast cars, loud music, and car mods. On yearly basis, he visits SEMA, as well as other car shows.
He has installed thousands of HID and LED kits and done hundreds of custom headlight retrofit projects. Now, he is ready to share his experience with Halo-Headlights.com readers.
---