Automotive LED Lighting Strips
February 5, 2023
Installation of an automotive led lighting strip is an easy and inexpensive method to jazz up your vehicle's exterior. If you are not ready to invest a lot into the car lighting, but really want to get racy and trendy exterior design, we recommend paying attention at LED strips.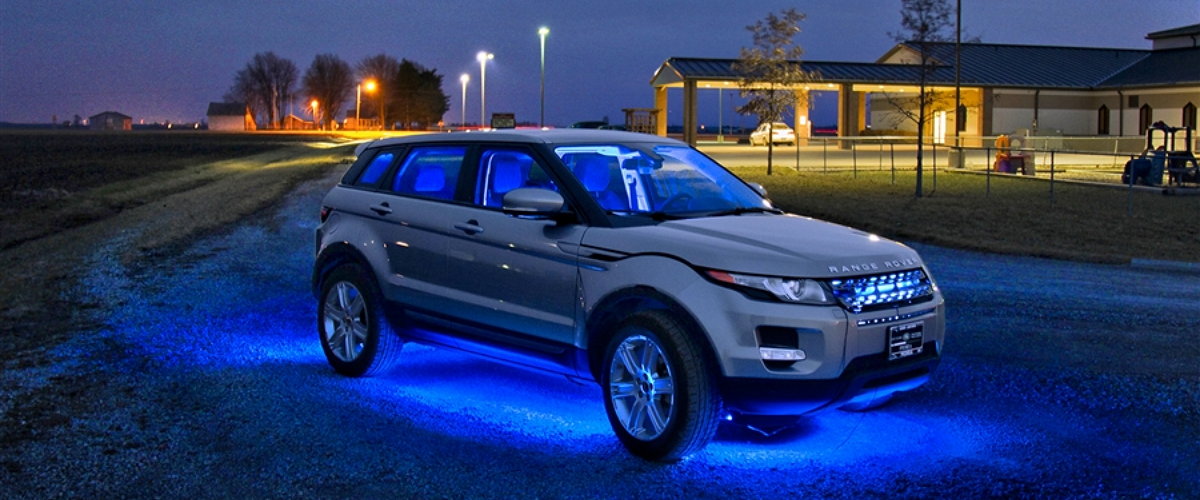 There are many brands that offer LED light strips for cars. Sure thing, prices, quality and specs will vary based on the brand and vehicle application. However, you can always conduct a quick research and check online reviews to determine, what product will better meet your needs, expectation and budget.
Access our store as a guest!
LED light strips for cars: Top brands
If you open eBay, Amazon or any other website that sells more, than one brand of LED light strips, you will most likely get lost in wide variety of products available there. And, as we said, you can sort based on price, reviews, etc., but it's always good to know, which brands are really worth your attention.
That's why we created a quick list of the brands, who have earned their names in the automotive aftermarket within years. This does not mean that you have to necessarily buy one of these, though.
Oracle Lighting;
OPT7;
Putco;
XKGlow;
PlasmaGlow;
Recon;
Anzo;
RaceSport;
EVO Lighting;
Spyder.
How to Install LED light strips on a vehicle
Disconnect the battery before you proceed to installation of any electric equipment.
Make sure to place the LED strips in the way that they are not directly visible. The reason is simple: visible LED strips or tubes are illegal in many states. Make sure the strips are placed away from fuel lines, areas that are hot when the vehicle runs, exhaust pipes, lift points, etc.
LED light strips may feature 3M tape on the back to attach it to a vehicle. However, it is a good idea to add clamps for extra security. When installing LED light strips on sides of your vehicle, make sure the wire goes to the front.
When the LED strips are positioned properly, wire them in a parallel configuration. It means that all red wires are to be connected to a single wire together (to supply power), and all black wires have to go together to the ground at once. As a result, you should have only 2 wires.
Installation of switch is optional. If you wish to wire it, connect connect the switch wire that has got a fuse to any 12 Volt (+) power source. Next, wire the other wire on the switch to the red wire (the one that connects all LED strips, see point 4). Then, connect the black wire that that connects to all smaller black wires to any ground (negative battery terminal or just bare metal on the body).
Installation is complete.
Automotive LED lighting strips: Shopping Hacks
If you plan on dealing with the LED mods by yourself, here is a quick checklist that may be handy for you. Certain things may seem obvious to you, but it's always good to have a plan on what steps need to be taken to make your choice quicker and not to regret about the purchase with time.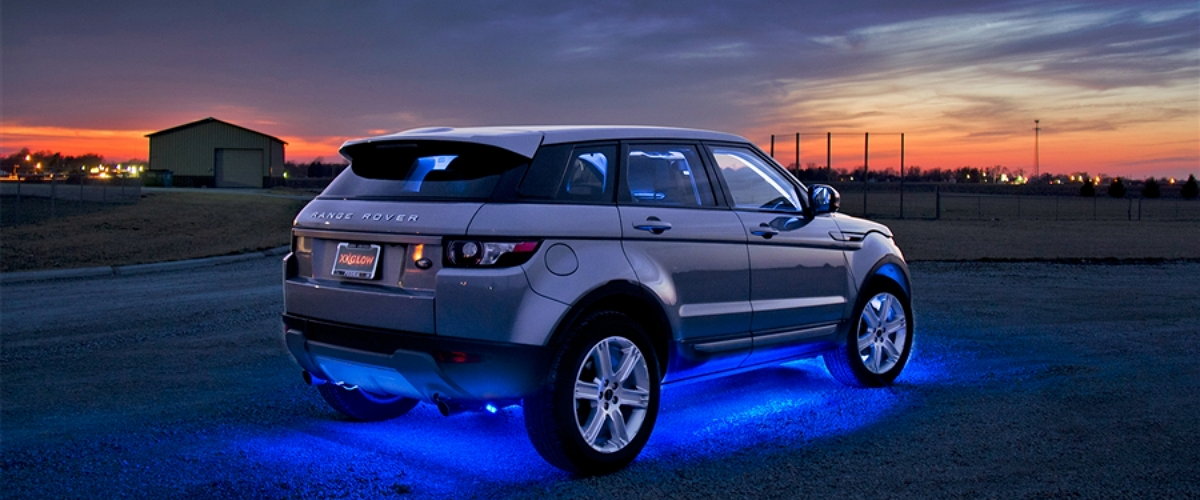 Access our store as a guest!
Universal LED light strips are normally 30-40% cheaper, than the vehicle-specific ones. So if you wish to save and not to overpay for the same product, pay attention at the fitment notes.
Cheaper is not always better. From our experience in automotive lighting we know, that cheaper is not always better. Of course, it's pleasant to find a good deal and grab a $20 LED strip kit from Amazon, but when you do all the installation job and discover, that certain LEDs go bad in a month and you've got no warranty for the no-name kit, things get very frustrating.
Check honest reviews. It's a good idea to check reviews on eBay or Amazon, as there are real people who stand behind every review. There are many sponsored reviews in youtube and on certain forums, so make sure you are reading proper information.
Make sure the LED strip you like is backed up by manufacturer's warranty. We hope, you understand the reason. But let me add this: even the most quality LED strip brands may still ship defective products to the customers. If you are buying a used product on eBay, even though everything may seem okay to you, keep in mind, that you will not have warranty for that product.
Check legal requirements in your state. It is extremely important to do so if you plan on installing red or blue LED strips on the front end of your vehicle. This appears illegal in the majority of US states. Here is a good tip: if the color of LED strips you are interested in is prohibited in your area, you may want to travel with LEDs off, and switch them on when parked.
ABOUT
Steven is a certified mechanic and technical writer at Halo Headlights. Steven is excited about fast cars, loud music and car mods. On yearly basis he visits SEMA, as well as other car shows. He has installed thousands of HID and LED kits and did hundreds of custom headlight retrofit projects. Now, he is ready to share his experience with Halo-Headlights.com readers. If you have questions to Steven, just ask your question using the form.
---
More Lighting Solutions
Questions & Answers