Akarui LED Headlight Bulbs
January 24, 2023
There are many LED conversion kits for vehicles available online, and Akarui LED is one of the brands that offer quality products. Akarui is a Japanese brand that is very popular in Japan. Now, their LED headlight conversion kits became available on the American market.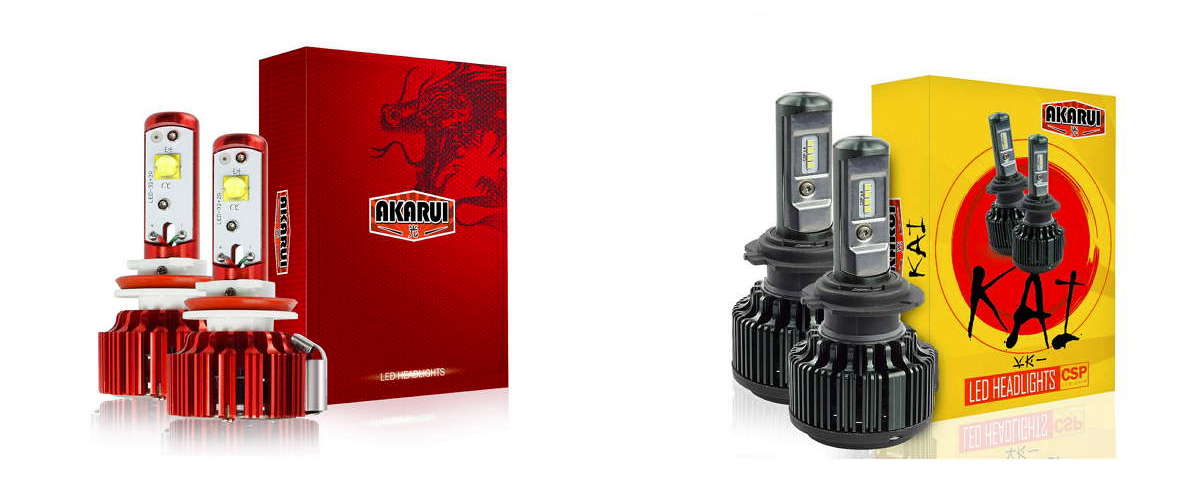 So, what makes Akarui headlight bulbs special and why one should consider these as an alternative to stock bulbs?
Durability. LED bulbs by Akarui do not contain any fragile components. Unlike glass bulbs with filament, these LEDs feature solid construction and easily withstand vibration, moisture and temperature changes. The manufacturer offers 2-year limited warranty.
Brightness. LED bulbs are way brighter, than halogen, incandescent or HID bulbs. Akarui LED bulbs properly fit into the OE headlight housing and properly focus to provide bright yet aligned beam. They do not produce that dangerous glare, which makes these LEDs safe for oncoming traffic.
Ease of installation. Akarui LED bulbs feature slim cooling unit, which allows for easy installation into the average headlights. If your factory headlights have limited space behind, LED bulbs may fit somewhat tight. One conversion kit includes everything needed for easy installation.
Check more information about Akarui LED on the official website.
ABOUT
Steven is a certified mechanic and technical writer at Halo Headlights. Steven is excited about fast cars, loud music and car mods. On yearly basis he visits SEMA, as well as other car shows. He has installed thousands of HID and LED kits and did hundreds of custom headlight retrofit projects. Now, he is ready to share his experience with Halo-Headlights.com readers.
---

Automotive Lights & Lighting Accessories